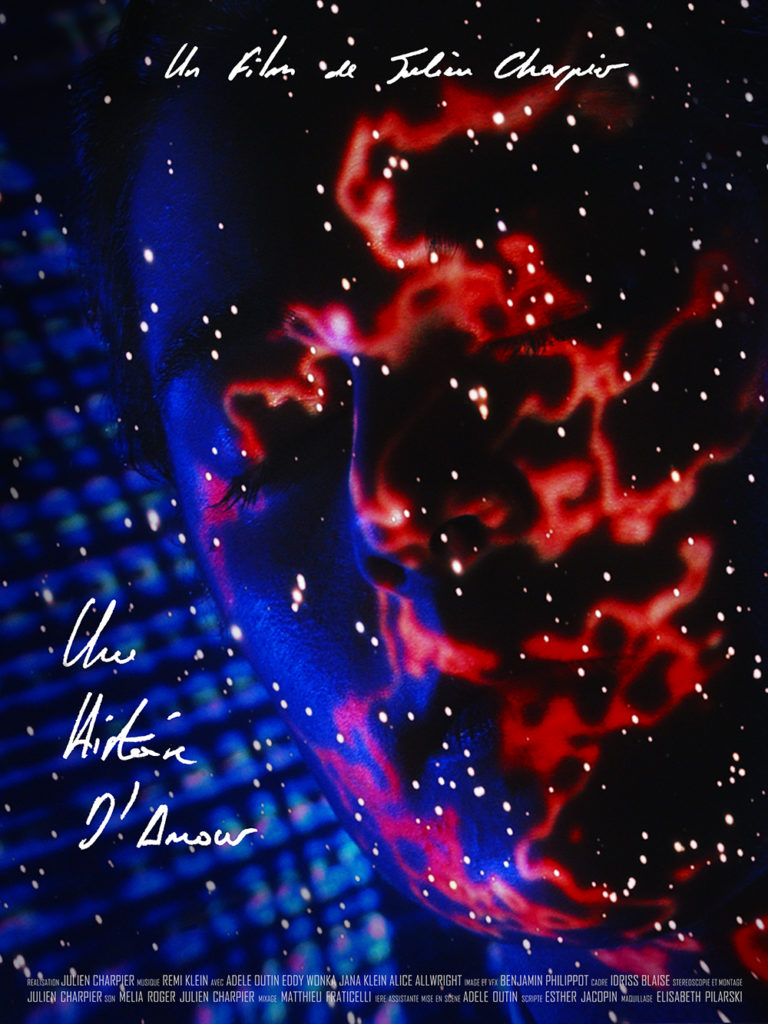 A Love Story – 2018 – 7 minutes and 56 seconds
A sidereal, digital and experimental journey, by way of a declaration of love sent to the woman I love.
Julien Charpier is a french director born in Massy (France) in 1993. In 2015 he obtained a bachelor's degree in cinema from the University of Paris VII and entered the École Nationale Supérieure Louis-Lumière, one of the two best-known film schools in France. At the ENS Louis Lumière he directed his first short documentary and fictional or experimental movies. In 2018 he directed his end-of-studies film Une Histoire D'amour, a short experimental movie shot in stereoscopic 3D. Today he keeps on exploring a cinema situated between fiction and experimentation.